All American Pressure Cooker 15 Quart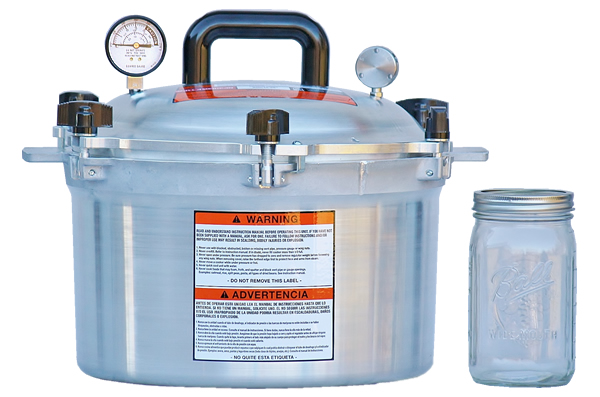 15 1/2 Quart Liquid Capacity
Inside diameter - 12 5/8 inches
Inside Height - 7 1/2 inches
Overall Length - 15 1/2 inches
Overall Height - 12 1/2 inches

1 Year Limited Manufacturer's Warranty



OpcAA915

Free Shipping
to contiguous United States

Our 15-Quart All American Pressure Canner is just right for preserving and canning vegetables from your garden or delicious foods. It can even be used as a pressure canner to make tasty meals for your family. It features a heavy-duty hand-cast aluminum construction and double-thickness edges for extra durability. This allows for fast, even heating, and All American's exclusive metal-to-metal seal eliminates the need to replace rubber gaskets. This precision-machined seal uses positive-action clamping wing nuts that are easy to open and close. Two automatic vents, a safety control value, an overpressure plug, and a stay-cool bakelite handle improve safety, while a geared steam gauge and a pressure regulator weight with 5, 10, and 15 psi settings make finding the perfect pressure a snap! This pressure canner is the perfect addition to your kitchen! We also offer a canning kit with everything you need to start canning.

Note: This pressure canner includes an instruction manual and one cooking/canning rack. The All American Pressure Cooker 15 Quart is not recommended for canning SMOKED fish as the size of this canner does not allow for adequate heating and cooling times.
Made in the USA.

o find replacement parts for this model,
click here.

Crafted of the finest hand cast aluminum
Stay-cool bakelite top handle
Geared steam gauge
Pressure regulator weight with settings of 5 psi, 10 psi and 15 psi
Smooth, easy to clean satin finish
Exclusive metal-to-metal seal - no gaskets to crack, burn, replace or clean
Double thickness edges for additional protection on points of heaviest wear
Automatic overpressure release
Want to compare pressure cooker models? Check out our
Pressure Canner Comparison Chart
!
Jar Size - Capacity
4 Oz. Jar - 28 (double stacked)
Regular Half Pint Jar - 28 (double stacked)
12 oz. Jar - 13
Regular Pint Jar - 10
Wide Mouth Pint Jar - 8
Pint and a Half Jar - 8
Regular Quart Jar - 7
Wide Mouth Quart Jar - 7
Interested in a pressure canner with a gasket?
Click here!
You Might Also Like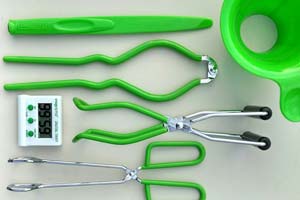 Presto 7 Function Canning Kit
$18.99

Item #: Opc09995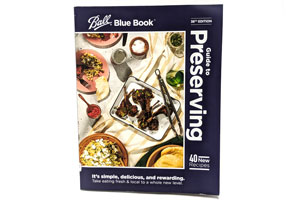 Ball Blue Book
$12.99

Item #: Opcb21411