All American Pressure Cookers


An industrial quality pressure cooker without parallel made in the USA. The All American Cooker is constructed with precision machined, heavy duty materials for durability and ease of use. Feel comfortable knowing that safety is built-in with the same attention to detail. Buy an All American Pressure Cooker today.

These cookers offer the best and safest method for home canning. The U.S.D.A. recommends that pressure canning is the only way to can meat, fish, poultry and all vegetables. All American Pressure Cookers feature an exclusive metal to metal seal. No gasket to wear out and replace. Extra heavy, high grade aluminum heats quickly, wears well, cleans easily, and will not rust.
Free Shipping on All American Canners to the contiguous United States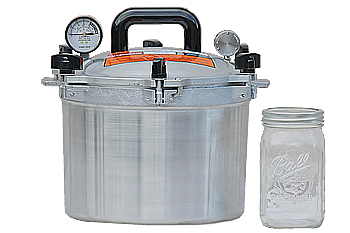 All American Pressure Cooker 10 Quart
Price: $339.95

All American # AA-910
Our Number OpcAA910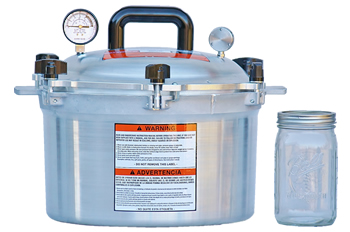 All American Pressure Cooker 15 Quart
Price: $379.95

All American # AA-915
Our Number OpcAA915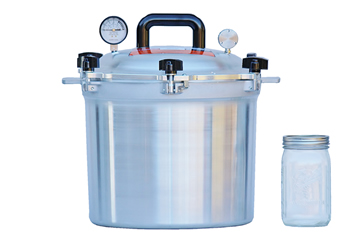 All American Pressure Cooker 21 Quart

Price: $419.95

All American # AA-921
Our Number OpcAA921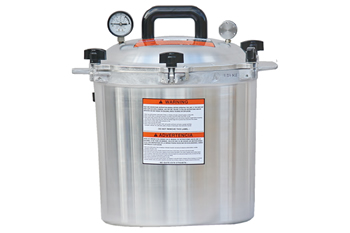 All American Pressure Cooker 25 Quart
Price: $449.95

All American # AA-925
Our Number OpcAA925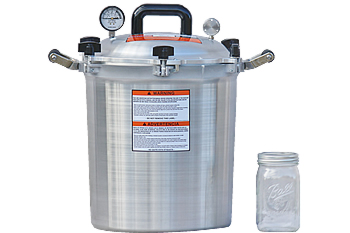 All American Pressure Cooker 30 Quart
Price: $499.95

All American # AA-930
Our Number OpcAA930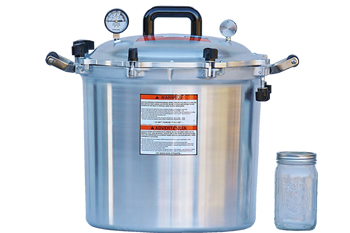 All American Pressure Cooker 41 Quart
Price: $649.95

All American # AA-941
Our Number OpcAA941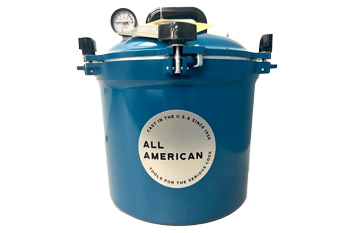 All American Blue Pressure Cooker 21 Quart
Price: $499.95
Out of Stock
Available for Backorder
ETA: Coming Soon

All American # 921BL
Our Number OpcAA921BL
All American Brown Pressure Cooker 21 Quart
Price: $499.95

All American # 921BL
Our Number OpcAA921BR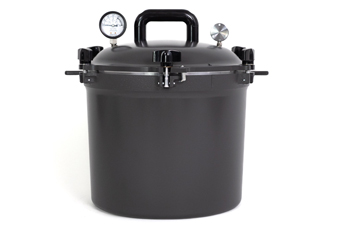 All American Gray Pressure Cooker 21 Quart
Price: $499.95

All American # 921BL
Our Number OpcAA921GY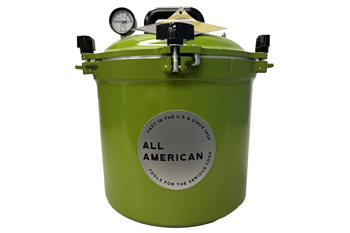 All American Green Pressure Cooker 21 Quart
Price: $499.95

All American # 921BL
Our Number OpcAA921GR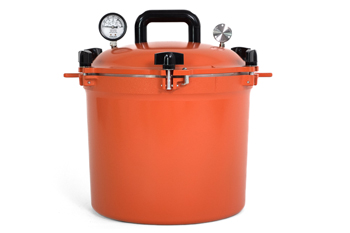 All American Orange Pressure Cooker 21 Quart
Price: $499.95

All American # 921BL
Our Number OpcAA921OR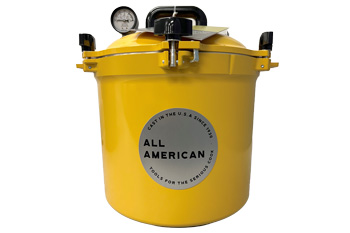 All American Yellow Pressure Cooker 21 Quart
Price: $499.95
Out of Stock
Available for Backorder
ETA: Out of Stock

All American # 921BL
Our Number OpcAA921YL