Ball Stainless Steel 21 Quart Water Bath Canning Kit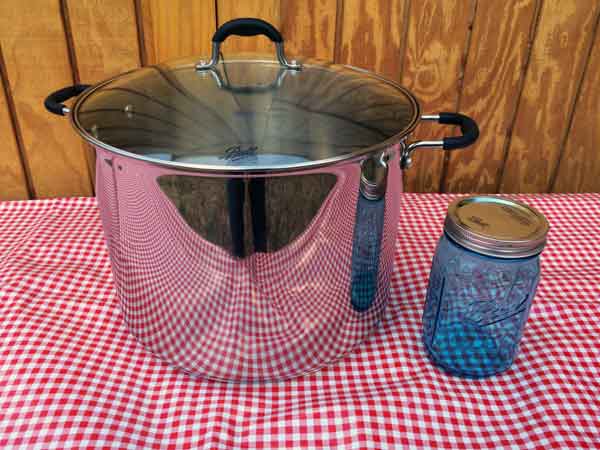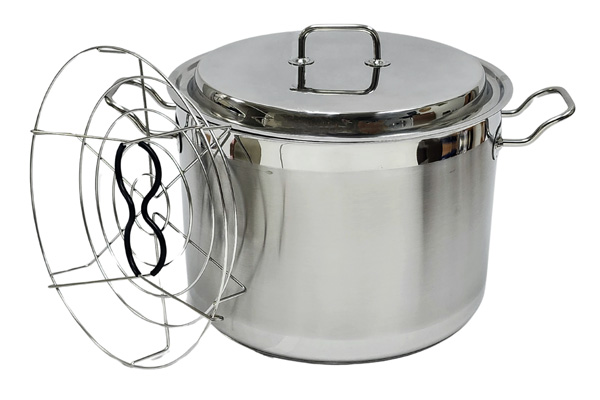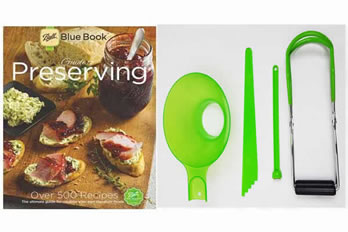 Overall Length - 17 3/8 inches
Overall Height - 10 1/2 inches
Top Diameter - 13 inches
Bottom Diameter - 11 3/4 inches

Opcb1074kit


This kit includes a quality 21-Quart Ball Stainless Steel Water Bath Canner, the gold-standard Ball Blue Book, and a four piece canning kit. Collect a few mason jars and get started canning! This canner can be used on all types of stovetops.

The Ball Blue Book is the most comprehensive and helpful canning guide out there! It includes step-by-step canning instructions, along with information about altitude adjustments, headspace, harvesting, processing, and storage. It even has a section on canning tools! It contains instructions and recipes for preserving high acid, low acid, and pickled foods through waterbath canning, pressure canning, dehydrating, and freezing. It even has a Special Diet section with low-sugar and low-salt recipes! This book is certain to answer all your canning-related questions!

The Canning Kit includes a This set includes handy tools for all your canning needs. Includes a Canning Funnel, Bubble Remover, Lid Lifter and Jar Lifter.
Specifications

Durable 18/10 stainless steel
High domed vapor seal cover with handle, two side handles
21-quart Stainless Steel Canner with Glass Lid
Home Canning Rack
Tempered glass lid with steam vents allows for easy viewing of boiling water to ensure proper processing
Newly designed chrome plated rack resists corrosion and prevents small jars from falling through rungs for safe use year after year
Silicone covered handles ensure safe and easy handling
Compatible with all stove tops unlike waffle bottom canners
Large 21-quart capacity to accommodate seven quart jars for large batch processing
Perfect for preparing additional kitchen creations beyond fresh preserving – such as soups, stews, seafood and more
Triple layer base of thick aluminum fused between stainless steel provides even and efficient heat distribution.

Overall Length - 17 3/8 inches
Overall Height - 10 1/2 inches
Top Diameter - 13 inches
Bottom Diameter - 11 3/4 inches
Ball Blue Book

Beginner to advanced how-to step-by-step instructions and recipes.
Learn proper home canning principles, altitude adjustments, headspace, processing, and storage
Planning guide for harvest to process prep.
Understand canning tools
Guide and favorite recipes of (1) waterbath canning (2) pressure canning (3) dehydrating and (4) freezing.
Instructions for processing high and low acidic foods (meats, fish, fruits and vegetables), pickled foods, and spreads.
Special Diet section for low-sugar and low-salt recipes
The quick problem solver answers common food preservation questions
4 Piece Canning Kit

Funnel for filling regular and wide mouth canning jars.
Bubble remover for releasing trapped air bubbles.
Magnetic lid lifter removes canning lids from hot water.
Jar lifter easily removes hot jars from canner.
You Might Also Like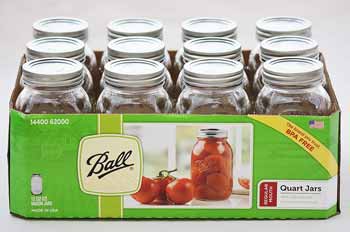 Regular Mouth Ball Quart Canning Jars (12 Jars)
$14.49

Item #: B31121627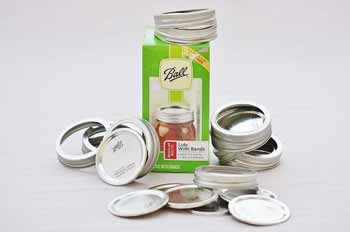 Ball Regular Mouth Lids and Bands
$9.99

Item #: B31121676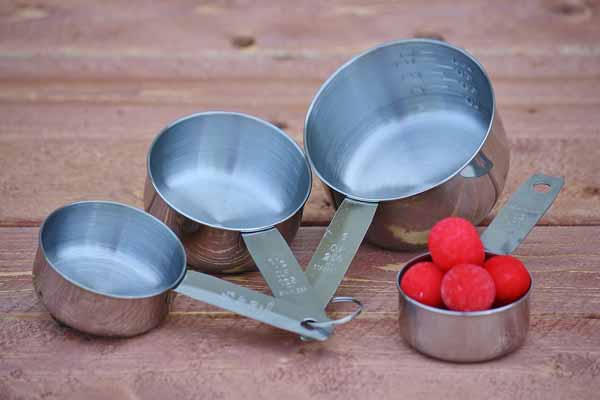 Stainless Steel Measuring Cups
$8.49

Item #: Orh3052