Presto Pressure Canner 23 Quart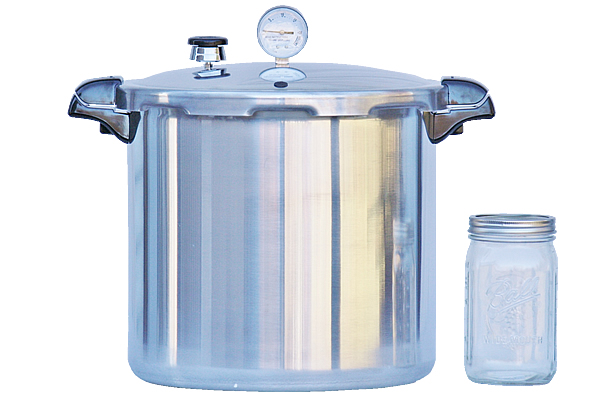 23 Quarts Liquid Capacity
Inside diameter - 12 1/4 inches
Inside Height - 11 1/2 inches
Overall Length - 17 1/4 inches
Overall Height - 15 3/4 inches

12 Year Limited Manufacturer's Warranty
Presto Model #: 01781



A41086


Pressure canning is the only method approved by the U.S.D.A to safely preserve low-acid foods like meat, fish, and garden veggies. With one of our 23-Quart Presto Pressure Canners, your garden vegetables and favorite foods can easily be preserved to for year-round accessibility. Extra-strong, warp-resistant aluminum provides long-lasting durability, and an easy-to-read pressure gauge that provides a complete range of processing temperatures. An air vent/cover lock that prevents the cover from opening until the pressure is safely reduced, and prevents any build-up of pressure until the over is properly closed and locked. This canner can even be used as a waterbath canner for high-acid foods like jellies, jams, and tomatoes. We also offer a canning kit that includes this pressure canner, the Ball Blue Book, and a set of canning tools.

Note: This pressure cooker is ideal for use on regular and smooth-top ranges.

Note: This pressure cooker includes a cooking/canning rack and a complete instruction/recipe book

Note for Gift Buyers: This item ships in its factory box. The outside of the box has a label which states the contents.

To find replacement parts for this model,
click here.
How often should I replace my rubber gasket?

Want to compare pressure cooker models? Check out our
Pressure Canner Comparison Chart
Interested in a pressure canner without a gasket?
Click here!
Jar Size - Capacity
4 Oz. Jar - 48 (quadruple stacked)
Regular Half Pint Jar - 24 (double stacked)
12 oz. Jar - 26 (double stacked)
Regular Pint Jar - 18 (double stacked)
Wide Mouth Pint Jar - 16 (double stacked)
Pint and a Half Jar - 8
Regular Quart Jar - 7
Wide Mouth Quart Jar - 7
Half Gallon Jar - 4
You Might Also Like
Presto 9985 Sealing Ring
$12.99

Item #: Opc9985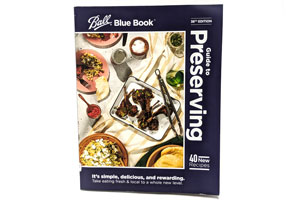 Ball Blue Book
$12.99

Item #: Opcb21411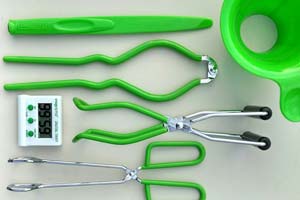 Presto 7 Function Canning Kit
$18.99

Item #: Opc09995