The following models have been discontinued by Presto:
48-6 Pressure Cooker
606-6 Quart Pressure Cooker
60 (6-quart)
412-4 Quart Pressure Cooker
402-4 Quart Pressure Cooker
304-4 Quart Pressure Cooker
14-Size 21 Canner
100-6 Quart Pressure Cooker
7A-Size 21 Canner

Replacement parts are no longer available for these models. We regret any inconvenience.

Click here for Current Presto Pressure Cooker Parts.





409A -This is not a Pressure Cooker Model. All Presto Pressure Cookers have the number 409A stamped on the bottom of the cooker, this is not the model number. It is a number used to indicate the product's listing by Underwriters Laboratories (UL).

If you have a newer model, you can usually find your model number on the bottom of the pressure cooker or canner body. If it's a very old model, the number can probably be found on a label attached to the top of the cover.

Return to Presto Pressure Cooker Parts page
National Presto Pressure 4 Quart Cooker
This cooker was submitted by Mr. Murray who reports it was made before 1950. There is a patient # of 2210100; it is very hard to read. The zeros could be eights. This is his wife's great grandmothers and they want to restore it back to working condition. Unfortunately, replacement parts are no longer available.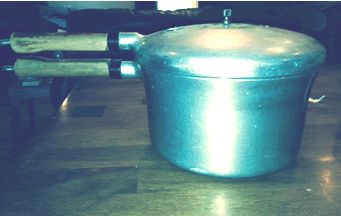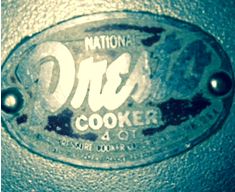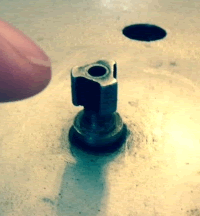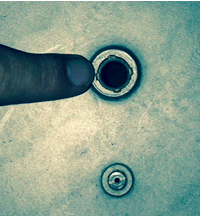 National Presto 48-6 Pressure Cooker
Mark who lives in Ohio, originally from Kentucky, submitted these photos of the 48-6 Presto model on 7-26-2021. He's had this cooker for over 20 years and it came from his grandmother. His advice? "Parts are hard to find or impossible - be careful if the cooker means something to you." He grew up preserving his own food and he says it and it feels good to do it yourself. Mark uses his pressure pot every summer for fresh green beans - it is a fond memory of his grandmother.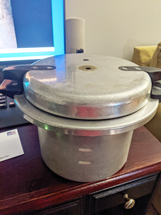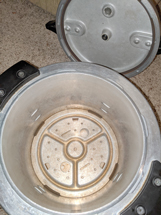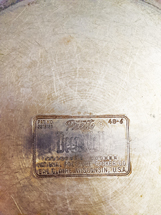 Learn how to submit your canner images and info and contribute to our collection of history: click here.